---
Down Home CD's (and Song Book) can be ordered by sending an e-mail CLICK HERE or by sending your order to Down Home Gospel Music Ministries,PO Box 533, Fennville, MI 49408. Please indicate the name and quantity of each CD and Song Book desired.
All items are available for a $10 Donation (each).
CHRISTMAS CD NOW AVIALABLE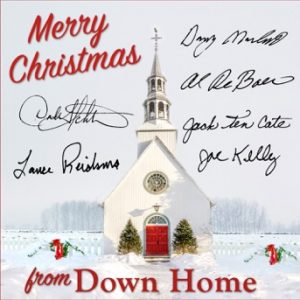 SONGS INCLUDE: Angels From the Realms of Glory, Joy to the World, It Came Upon a Midnight Clear, Christmas Time Back Home, Come On Ring Those Bells, O Little Town of Bethlehem, Angels We Have Heard on High, The First Noel, Beautiful Star of Bethlehem, Hark The Herald, I Heard the Bells, O Holy Night, Silent Night, Christmas Time's a,Coming
NEW – JUST RELEASED – NOW AVAILABLE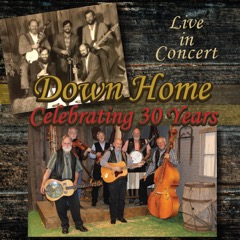 "CELEBRATING 30 YEARS"
SONGS INCLUDE: Riding on the Right Train, My Savior's Love, Holy City, Because He Lives, The Crimson Stain, Are You Washed, Hymns From the Hills, Peace in the Valley, God is Watching, I'll Be Somewhere Listening, To God Be the Glory, How Great Thou Art, Does Jesus Care, Grandma's Prayers,Mountain Railroad
"TURN RIGHT"
SONGS INCLUDE: "Turn Right, The Old Country Church, Love Lifted Me, Near To The Heart of God, In The Garden, More About Jesus, The Church In The Wildwood, I Just Keep Trusting My Lord, On Christ The Solid Rock, The Crimson Stain, Stepping In The Light, It Is Well, Me And God, Does Jesus Care, Keep On The Sunny Side"
---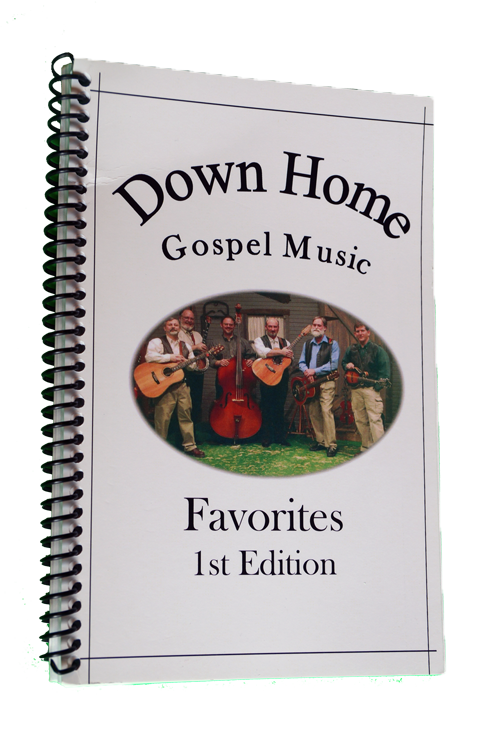 "FAVORITES – 1st Edition" Down Home Gospel Music Song Book!
---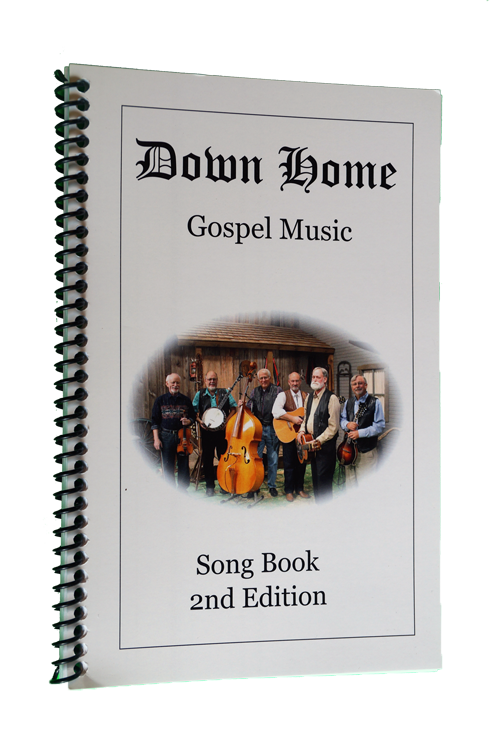 NEW IN 2016! "2nd Edition" Down Home Gospel Music Song Book!
---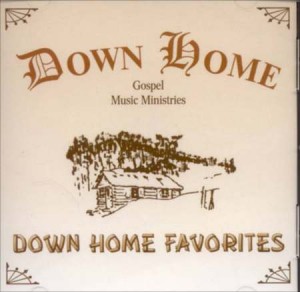 "DOWN HOME FAVORITES"
SONGS INCLUDE: At Calvary; I love to tell the story ; Where could I go ; Jesus Loves Me; One by One; At the Cross; What a day; Wait a little longer; Will the circle be unbroken; Didn't I send you; Life is like a mountain railroad; Grandma's Prayers; I know, I know; Blessed be the Name; The spinning wheel; Rodeo Preacher; Bluegrass Gospel.
---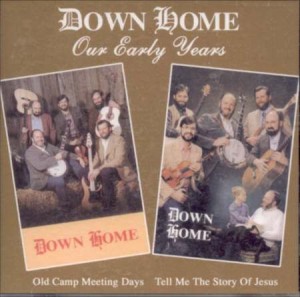 "DOWN HOME – EARLY YEARS"
SONGS INCLUDE: Old Camp Meeting Days, Jesus Hold My Hand, Family Bible, Heaven Bound, Sweet Hour of Prayer, Blood Washed Band, Brethren We Have Met to Worship, Hallelujah I'm Ready to Go, He Took My Place, Medley #1, This World is Not My Home, The Prodigal Son, My Jesus I Love Thee, Where a Soul Never Dies, Tell Me the Story of Jesus, When God's Singers Get Home, That's The Way I Want To Go, Amazing Grace Medley, Thief in the Night, In The Sweet By and By
---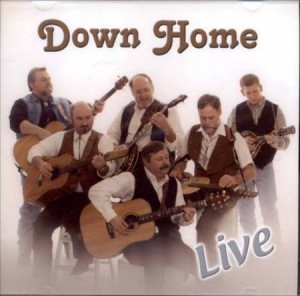 "DOWN HOME LIVE"
SONGS INCLUDE: I know whom; The Old Account; Only Trust Him; They Don't Know; Tell it to Jesus; Drifting to Far; Take my Hand; The Ragged Old Flag; Oh I want to see Him; Near the Cross; There's a New Name; Who at My Door; Amazing Grace; Mountain Railroad.
---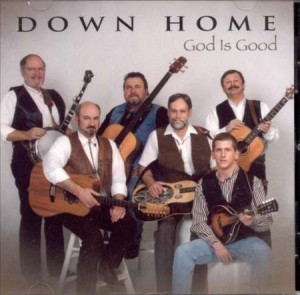 "GOD IS GOOD"
SONGS INCLUDE: Higher Ground; Sheltered in the Arms; God is Good; Waiting in Line; He Brought me Out; Prodigal Son; The Old Trapper; There's a Sunnyside; I'd Rather Have Jesus; No Blessing I, will be denied; Because He Is; Trust and Obey; How Beautiful Heaven Must Be; New Jerusalem Citizen; Down Home.
---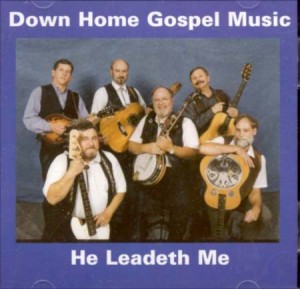 "HE LEADETH ME"
SONGS INCLUDE: He Leadeth Me; Leave It There; Create in Me; Stand up for Jesus; God Leads His Dear Children; Beautiful Life; Bought by the Blood; Your are the Rock; I know Whom; Draw me Nearer; My Father's House; Are you Washed; Gloryland March; Talking about Heaven; I'll Fly Away.
---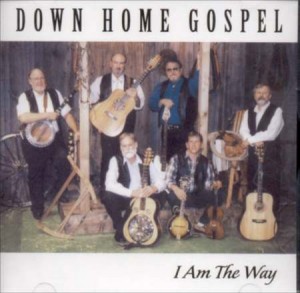 "I AM THE WAY"
SONGS INCLUDE: I Am The Way; Pass Me Not; Let The Lower Lights Be Burning; Jesus Paid It All; Come Thou Fount; When The Roll Is Called Up Yonder; The Old Rugged Cross; I'm Moving Closer; The Love Of God; The Unclouded Day; Camping In Canaan's Land; Where The Roses Never Fade; The Gospel Train Medley.
---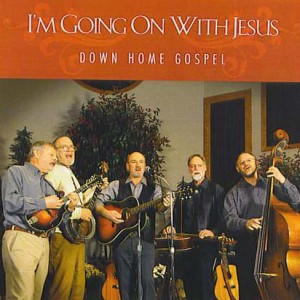 "I'M GOING ON WITH JESUS"
SONGS INCLUDE: River of Life, Troublesome Waters, Savior Like a Shepherd Lead Us, River of Jordan, There Shall Be Showers of Blessing, He Will Set Your Fields on Fire, Just a Closer Walk With Thee, Satisfied, Blessed Assurance, I'm Going On With Jesus, Jesus Saves.
---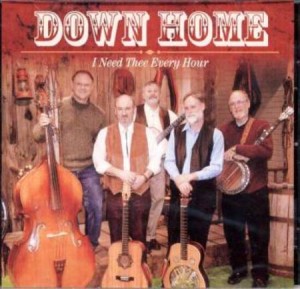 "I NEED THEE EVERY HOUR"
SONGS INCLUDE: Tell Me Where Can I Go, All The Way My Savior Leads Me, I Must Tell Jesus, Lead Me To Calvary, No Not One, I Surrender All, Wonderful Words of Life, Lord I'm Coming Home, Rock of Ages, It Is No Secret, Footsteps of Jesus, Long Black Train, I Need Thee Every Hour, The Lighthouse.
---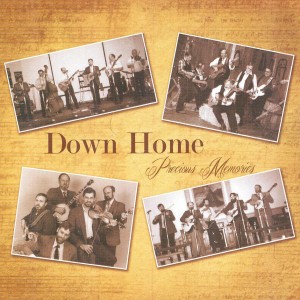 "PRECIOUS MEMORIES"
SONGS INCLUDE: Holding Up The Ladder, Precious Memories, Send The Light, One More Valley, Since Jesus Came Into My Heart, He Hideth My Soul, Tis So Sweat/Leaning, Does Jesus Ever Cross Your Heart, Kneel At The Cross, I Feel Like Traveling On, Victory In Jesus, Lily Of The Valley, Little Mountain Church, Gone Away, Farther Along, One More River, Glory To His Name, I Don't Worry About Tomorrow.
---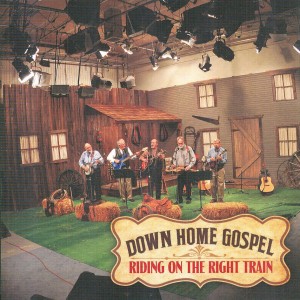 "RIDING ON THE RIGHT TRAIN"
SONGS INCLUDE: Riding On The Right Train, My Redeemer, Nothing But The Blood, He's Holding On To Me, My Savior's Love, In The Morning Light, Yes I Know, No Road Back, Greener Pastures, Will The Circle Be Unbroken, What A Friend We Have In Jesus, Revive Us Again, Softly And Tenderly, You Have Been So Good To Me.
---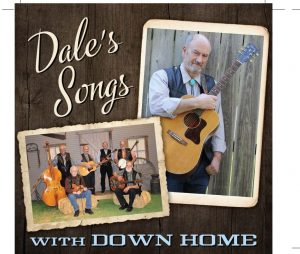 "DALE'S SONGS"
SONGS INCLUDE: Riding on the Right Train, Tell Me Where Can I Go, My Father's House, Why Doesn't Anyone Sing 'Jesus Loves Me', The Crimson Stain, No Road Back, One By One, Turn Right,
The Old Trapper, Going On With Jesus, Didn't I Send You, Grandma's Prayers, I Know I Know, You Have Been So Good To Me, The Old Spinning Wheel, Bluegrass Gospel, Down Home