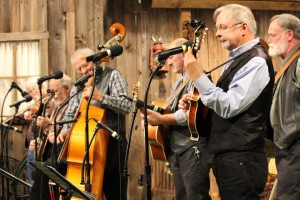 Members of Down Home include:
Al DeBoer – Guitar, Mandolin, Back-up Vocal
Joe Kelly – Fiddle, Back-up Vocal
Doug Marlink – Dobro, Guitar, Harmonica, Back-up Vocal
Lance Reidsma – Banjo, Back-up Vocal
Dale Scholten – Guitar, Lead Vocal
Jack TenCate – Bass, Back-up Vocal
---
CELEBRATING 36 YEARS OF MUSIC MINISTRY
Good old gospel songs, old hymns and traditional harmonies, that's the sound of Down Home Gospel Ministries. And ministry is the key word. This band formed in the summer of 1986 and began ministering in the West Michigan area in January 1987. For 36 years, Down Home has been carrying the gospel message all over Michigan, as well as surrounding states. They have ranged west as far as Iowa and east into New York, from the Upper Peninsula of Michigan and into Missouri, Illinois, Indiana and Ohio. Churches, city parks, High School gyms, county fairs, music festivals, campgrounds, county jails and state prisons have provided the setting for this group to sound forth their unique musical style.
For the last several years, the door has been opened to spread this message and music through television, giving millions of viewers around the country the opportunity to enjoy this unique ministry. The TCT Network now broadcasts Down Home on a weekly program to their entire network, making the Down Home sound an outreach for the message of salvation through Jesus Christ. Although their love for music is apparent, their love for Jesus is the driving force in their lives. Each concert or service is built upon the foundation of evangelism and brings out the message of salvation through Christ. Their desire is to touch the hearts of the people with God's love and to bring a word of encouragement to all. Many have come to salvation, and found the love, peace and healing that only Jesus can bring, through the ministry of these men.
They are always available for personal prayer and ministry in order to see the needs of everyone met through the power of Jesus. The music ranges from the hard driving, upbeat, banjo pickin', fiddle ringin' country gospel, to the mellow easy flowing, guitar strumming hymns, all laced with the unique bluegrass style that is their distinction. Their name "DOWN HOME" reflects their personalities and attitudes and the ease in which they become a part of your family.
So open your hearts to receive all that God has for you, while you enjoy the sounds of Down Home!
---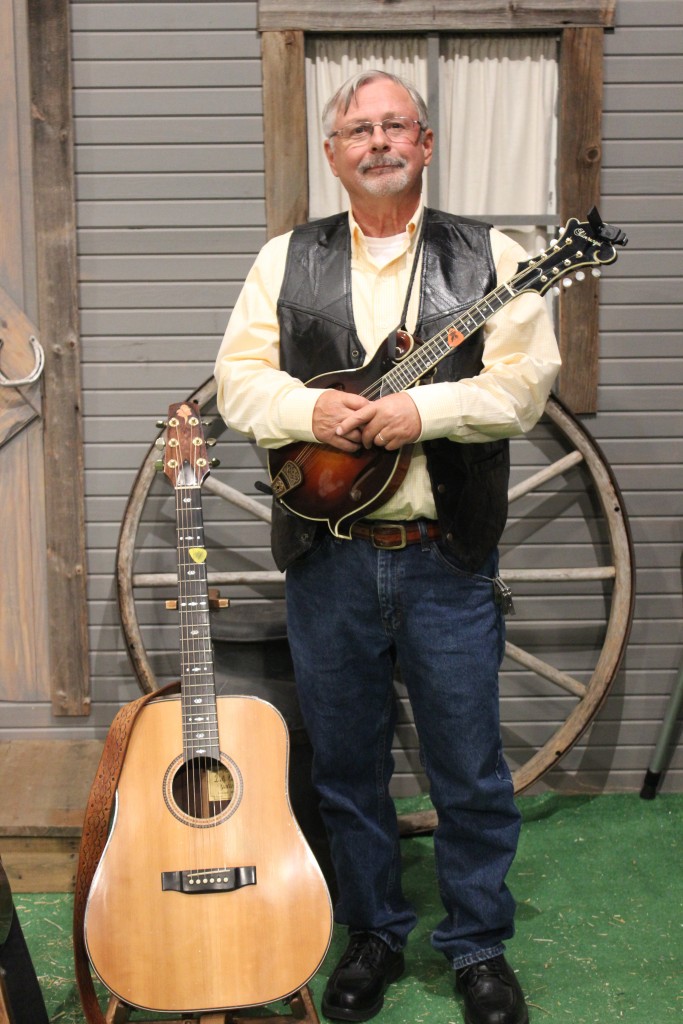 AL DE BOER
Hello, I'm Al DeBoer. My wife, Mary and I have 3 grown children and 7 grandchildren. We love to travel and have enjoyed many camping trips around the country. I worked most of my life as an electrician. Now that we are retired, we can travel more and we certainly enjoy spending much of the winter in Florida. I started taking guitar lessons at G & O Music Studio in Holland, when I was 14 and have been playing music ever since. When I was 18, I played with a band at the local roller rink on Saturday nights. I first met Lance at the G & O Studios where he was working at the time. We have played a lot of music together over the years. Later I picked up the mandolin and Lance and I played bluegrass music for a while with a band called Macatawa Hill Grass. In 1991, Lance invited me to join Down Home and I have been playing mandolin and guitar with this group ever since. Down Home has always been a family oriented ministry. Our wives are usually at the concerts and helping with the set-up and tear-down of the equipment. We have enjoyed the family atmosphere and the good times we could all have together as we traveled to our concerts. It was especially fun when we would take a long weekend for a mini-tour, doing 3 or 4 concerts in different towns every night.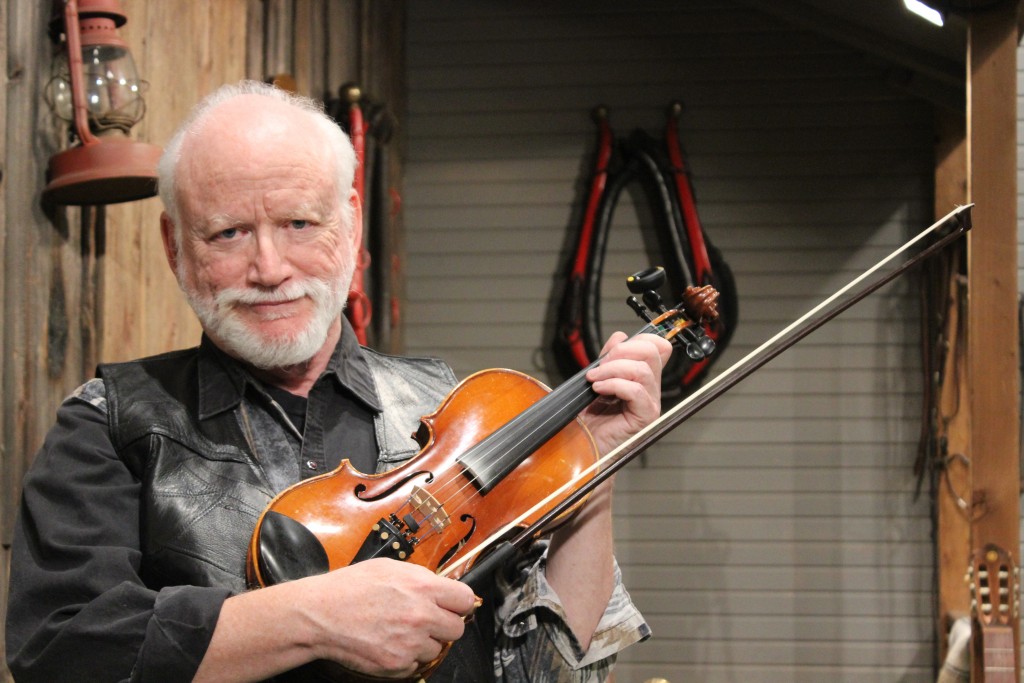 JOE KELLY
I'm Joe Kelly. I am the fiddle player with Down Home. I spent most of my younger life learning music. Starting with the fiddle, I later expanded to playing guitar, mandolin and any other stringed instruments I could get my hands on. I was playing mostly secular music until I became a Christian in my late thirties. That is when I felt that God was leading me to play more Christian music. As an instructor, I have been teaching music for more than 40 years. My love for playing, teaching and writing music has been a huge part of my life. I have been in two life threatening accidents. The first accident led me to giving my life to Christ. The second was in 2014 soon after I started playing with Down Home. I truly experienced God's love through their prayers and support. I have seen God's grace and healing power bring me back and allow me to play again for Him. I thank you for your support and ask you to continue to pray for Down Home.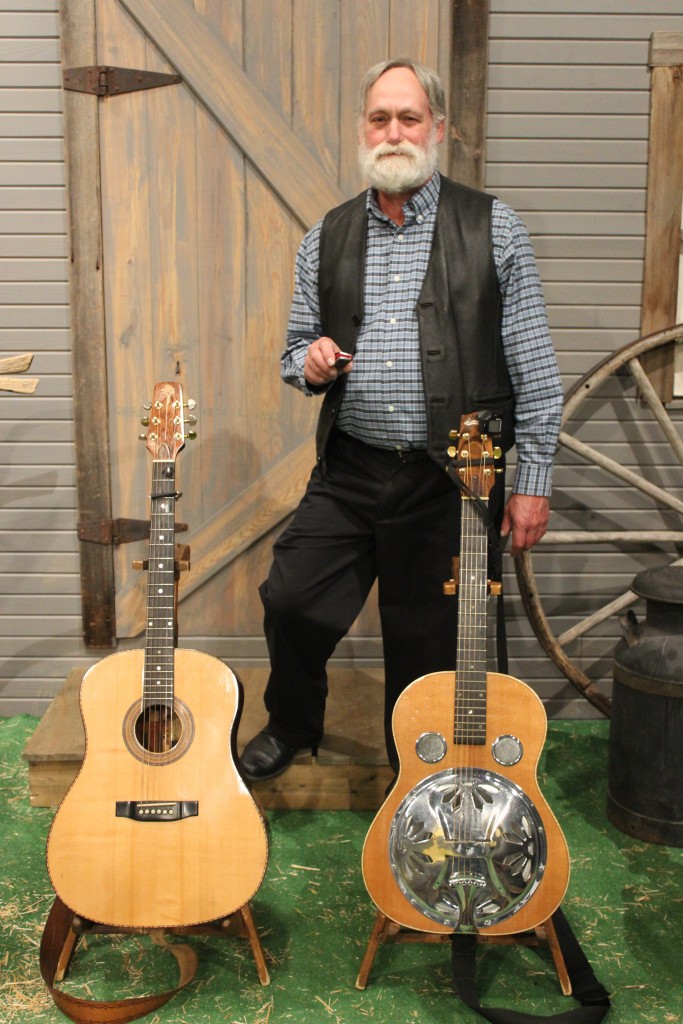 DOUG MARLINK
My name is Doug Marlink. I joined with Lance and Dale in the summer of 1986 to form Down Home. Although my main instrument at that time was the banjo, I started with the band by playing guitar and harmonica. I have since added resonator guitar or what we commonly call a dobro. I love playing music and am also very involved with the city of Holland playing as a street performer and also at the local Farmer's Market. Over the years, I have had the privilege of playing with the Holland Chorale and the Holland Civic Theatre. Mostly I love bluegrass music and I love to play for the Lord. In the early years of this ministry, we were all young families and had our wives and children with us at the different events. It was like a big Down Home family wherever we went. The kids all had a great time together. In some of the little churches we played at, we outnumbered the congregation. Over the years I have attended many of the banjo and dobro camps around the country, and try to get to some of the bluegrass festivals as well. It is fun and challenging to play with the other people attending and getting to meet and to jam with the professionals who are instructors at the camps and performers at the festivals. Trained in the culinary arts, I have worked in several fine restaurants and most recently as a chef at Hope College in Holland. My wife, Sarah, and I reside in the city of Holland. We have 2 grown children. Our daughter is an art teacher in the Upper Peninsula of Michigan, and our son is serving in the Army National Guard as a military policeman. Besides playing music, I love to camp and enjoy the outdoors. Sarah and I often drive out to a nearby quiet little lake campground. There are usually very few people there and we love to get away and be refreshed as we commune with God and His creation. I have been asked about the various instruments I play. The list is as follows: Guitars – 1935 Model 27 Dobro, 1996 Langejans Resonator, 1987 Langejans Acoustic guitar, and use Phospher Bronze and Nickel wound strings, GoldenGate thumb picks. My harmonicas are Hohner – Golden Melody Diatonic (all keys), Special 20 Country Tuned (all keys).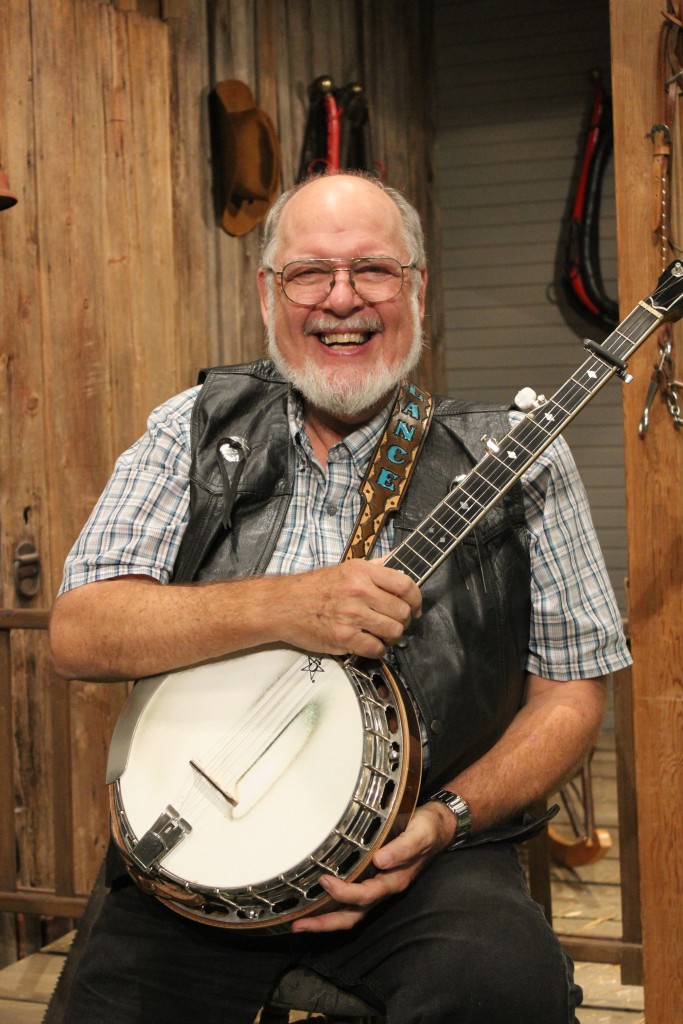 LANCE REIDSMA
Hi, I'm Lance Reidsma. My wife, Lori, and I have 4 grown children and 4 grandchildren. I am a professional guitar and banjo instructor with a teaching studio at RIT Music Store in Downtown, Holland, MI. I served 6 years in the 126th Army Reserve Band while in the National Guard. Among other various jobs, for 28 years of my life, I was a sales representative dealing mostly with electronic components. The most significant event in my life was when at 39 years of age, while reading a gospel tract, I met the Lord. I gave my life to Him at that moment and have been serving Him ever since. He has given me a gift in music and I have dedicated it all back to Him. I have played the banjo all of my adult life and have been with a few different groups singing and playing gospel music over the years. In the summer of 1986, I was introduced to Dale Scholten at a Drive-In Church Service. Standing on a rickety wooden platform in the middle of a field, we played music together for the first time – to a bunch of cars. I remember saying to the Lord, "This is really strange." He then impressed on my heart, "This is going to be different, but hang in there." That was the beginning of Down Home. We both knew other musicians that we had been playing music with and began to bring them into the band. We added Doug Marlink on guitar, Jack Japink on bass, Kevin Cooper on fiddle and Al DeBoer on mandolin. I must admit that doing this now for over 30 years, it has stretched me spirituality. But I also have been thoroughly blessed. When we have a weekend off, Lori and I like to take the Corvette for a drive – often up to the Mackinaw Bridge or into the Upper Peninsula. My other hobby is target shooting with both pistols and rifles.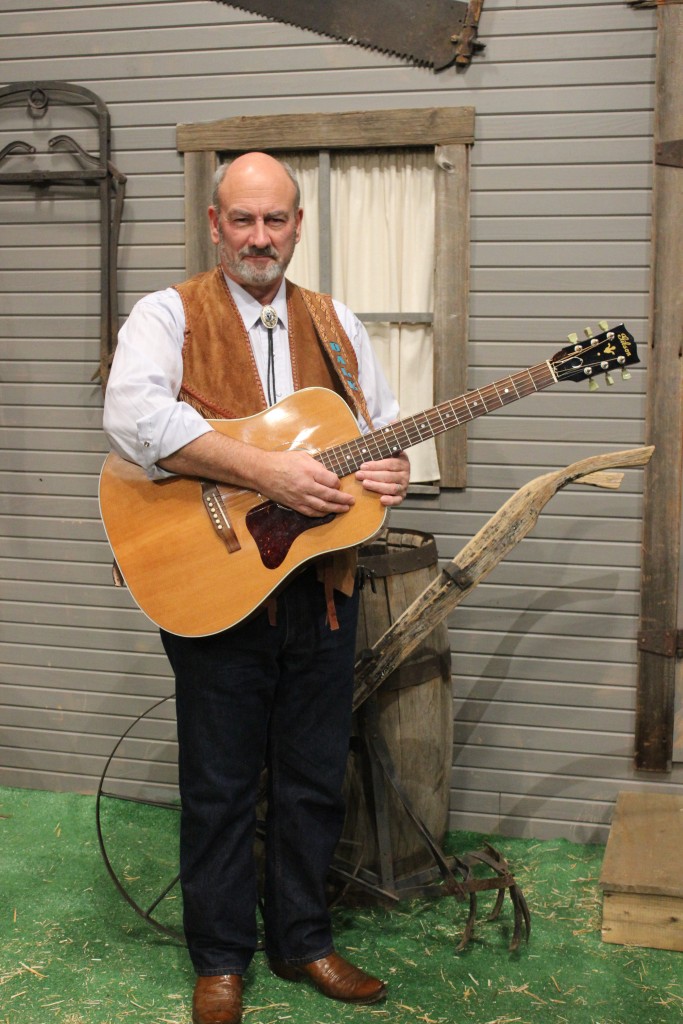 DALE SCHOLTEN
Hi, my name is Dale Scholten. I have been with Down Home since its birth in the summer of 1986. I met Lance when we played a couple of songs together at a Drive-in Church Service. We felt that the Lord had a plan for our music. So we got together and he brought Doug Marlink to play guitar and I brought Jack Japink to play bass, then we met a fiddle player named Kevin Cooper – and we had a band. Soon after that Al DeBoer joined playing mandolin. We played as a band in front of people for the first time at a dinner in a local church in January of 1987. We sensed that God was calling us to ministry with our style of music and have been at it ever since.I have always liked music. My father always had the radio playing at home, in the car or in the truck.I started playing guitar when I was 12, learning all of the old country songs my dad listened to on the radio. As a teenager, I joined with other guys to form 'bands' in order to play at school functions, community events – and even at the roller rink.I grew up working on the family farm that my grandfather and then my uncle was farming. Then I followed my father and a couple of other uncles into the trucking industry and worked for a few different companies over the years. Although I worked mostly in dispatch and operations, I did get to drive some also. Over a course of time, I began to get involved with different ministry opportunities. First, in my church, but then also with a missionary/evangelistic organization called New Harvest Ministries. I sensed that God was calling me out of business and into ministry. It was also at this time that we had formed Down Home. Working days, taking Bible College classes at night and ministering each weekend either with Down Home or New Harvest Ministries, God had me on His track into full time ministry. Helping with evangelistic meetings, Bible Studies, Prayer groups and then filling in to help a couple of churches without pastors became my life. The missionary organization began to expand into more countries and we were making annual trips to our mission stations in Tanzania and India as well as helping ministries and churches in Russia and Cuba as well. Also during that time,(1994) one of our prayer/Bible study groups formed into a church and I began to pastor what is now known as Open Door Worship Center located in Fennville, MI. My wife, Jeanne and I have 5 grown children and 9 grandchildren. We enjoy ministering together in the church and traveling to the nations with New Harvest as well as the Down Home concerts and events. We love to watch the sunsets on Lake Michigan, taking the whole family on our annual summer vacations and just being out in the beauty of God's creation. Besides loving to serve the Lord in ministry and music, I love camping, hunting and shooting. I try to spend time each year pursuing deer, bear and turkey in the attempt to keep meat in the freezer for winter.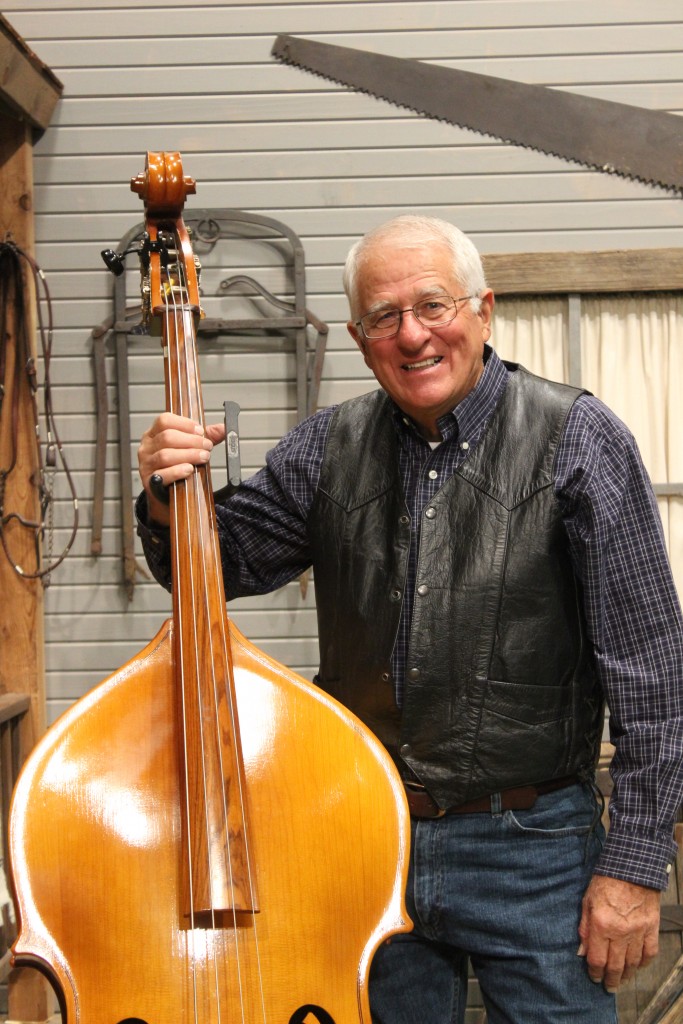 JACK TEN CATE
Hello, I'm Jack Ten Cate. You will find me playing the up-right bass.My wife, Linda (Lin) and I have been married and living in the same place in the country in Western Michigan since we were just over being kids. We have two grown children and now have five grandchildren and are awaiting the arrival of two more adopted grandchildren from Ethiopia.I am a licensed barber, and laid bricks for several years; but ended my working career as an insurance agent in our small rural town. Now I volunteer where I can and spend a lot of time with my kids and grandkids. "God is Good!" I began doing music in public at age 4 when I sang "Savior Like a Shepherd Lead Us" at a wedding and have never quit. I have played a coronet since I was 12 and still do a fair amount of that. I am often called on to play "Taps" at military grave side services or special events. It was on a mission trip in Mexico that I learned to play the bass. Apparently, the Lord laid it on Lance's heart that I should give it a try and I'll be forever grateful.Lin and I do a lot of motorcycle riding on our Gold Wing and recently drove to North Carolina's Outer Banks on our annual joy ride. I am also an avid archer and a fair weather fisherman. We are each involved as God calls us at our church.If you have known me for an hour, you've probably heard me singing something. I definitely sing in the shower, in the car, when I'm working, walking, gardening, hunting, fishing, golfing, riding my Gold Wing, cutting the grass, – you name it. I've sung in choirs, duets, trios and quartets. I love to sing and, as a song leader, I love it when you do. Now I find myself in Down Home, playing and singing to my heart's content.